Former Republican presidential nominee Mitt Romney announced on Friday that he is running for the U.S. Senate seat being left vacant by retiring Utah Sen. Orrin Hatch (R).
"Given all that America faces, we feel that this is the right time for me to serve our state and our country," he said in a video posted on Twitter.
Reports that Romney would run for the seat began circulating in September, when rumors arose that Hatch ― the longest-serving Senate Republican and one of Trump's fiercest advocates ― was planning to retire at the end of his term. Hatch officially announced his retirement in early January. That same day, the location associated with Romney's Twitter account was changed from Massachusetts to Holladay, Utah, where he owns a home.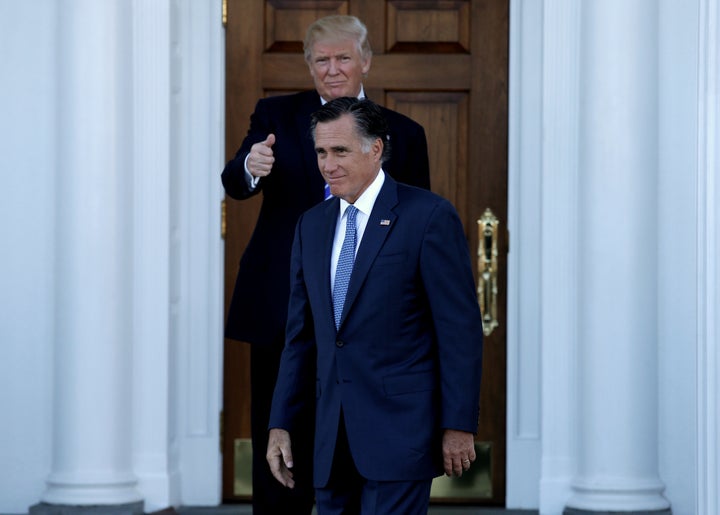 Romney, who in 2012 became the first-ever Mormon to secure a major-party presidential nomination, is slated to be the front-runner in the November Senate race. Unlike Hatch, who has fallen out of favor with Utah voters, Romney is immensely popular with the state's Mormon base. A Salt Lake Tribune poll in October found that 44 percent of respondents wanted Romney to run for Hatch's seat.
In the hours after Hatch's retirement announcement, White House press secretary Sarah Huckabee Sanders would not say whether Trump would back Romney.
In addition to speaking out against Trump, Romney was also one of the few Republican lawmakers to make an unequivocal statement against Alabama Senate candidate Roy Moore, who had been accused of sexually assaulting and harassing teen girls when he was in his 30s. Moore, who had Trump's enthusiastic support, ultimately lost to Democratic candidate Doug Jones.
Despite their clashes, Trump reportedly floated Romney as a potential pick for secretary of state last year.