Former President Barack Obama and first lady Michelle Obama's official portraits were unveiled Monday at the National Portrait Gallery in Washington, D.C.
Michelle Obama's portrait, painted by Amy Sherald, was unveiled first: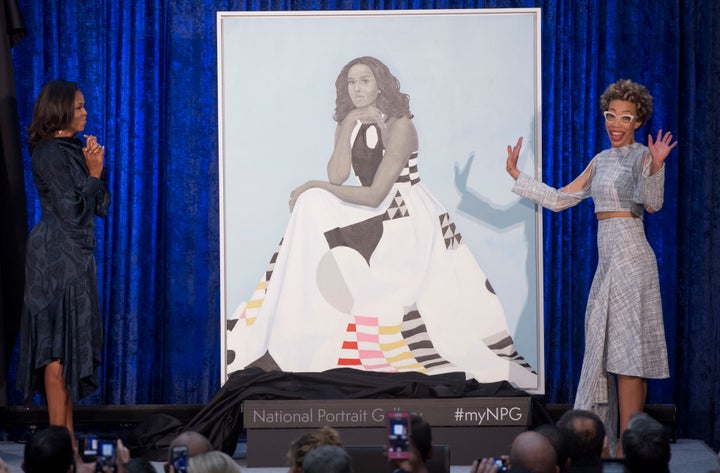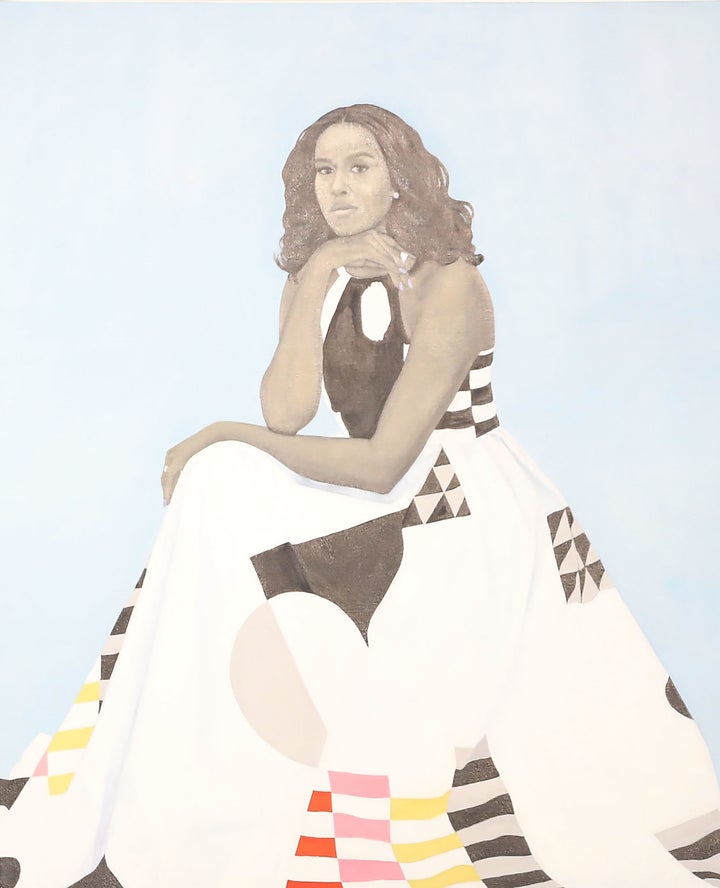 Then came the former president's portrait, painted by Kehinde Wiley: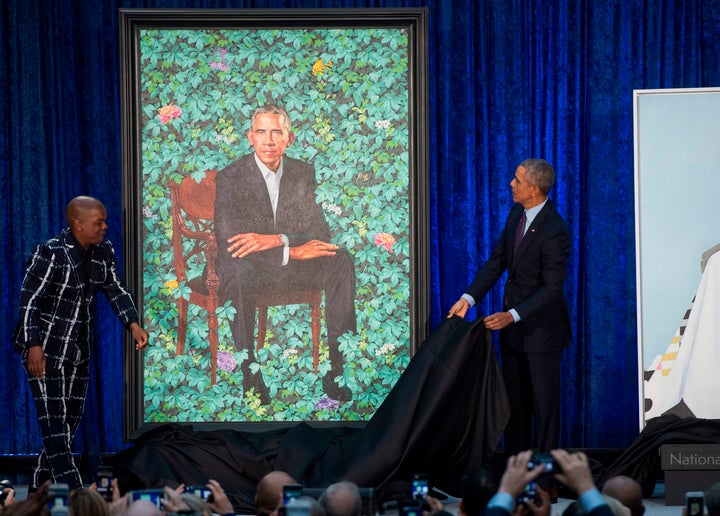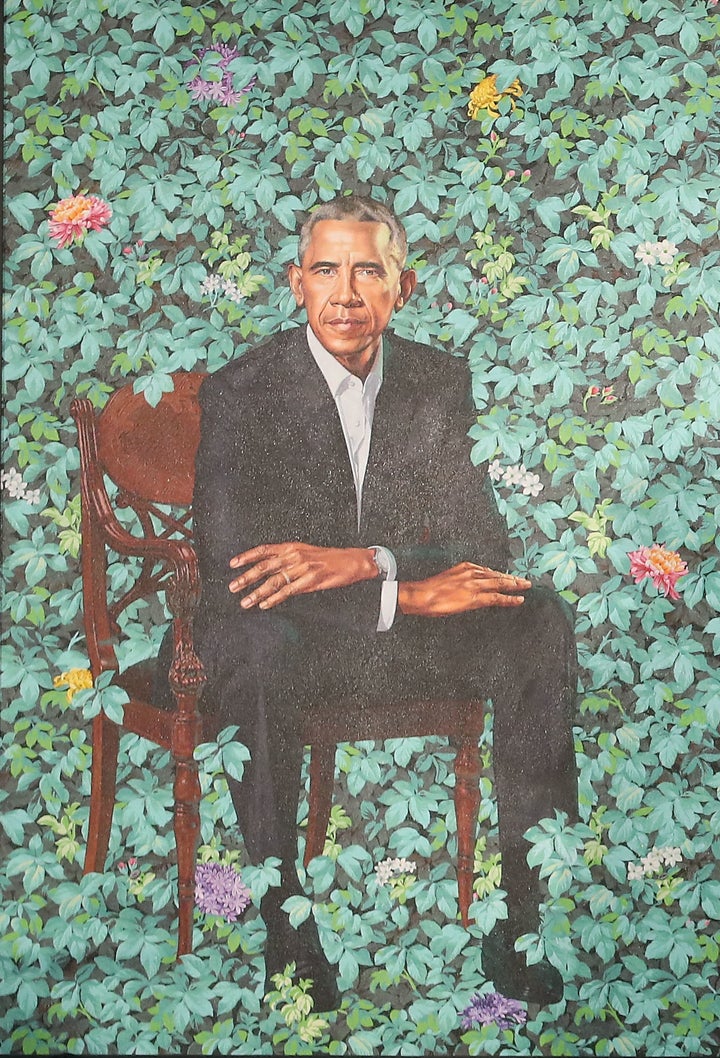 Each of the Obamas spoke during Monday's event. The former first lady spoke of her late father, who she says "sacrificed everything to give me and my brother the opportunities he never dreamed for himself."
She also said she was "thinking about all of the young people, particularly girls and girls of color, who in years ahead will come to this place and they will look up and they will see an image of someone who looks like them hanging on the wall."
Both Obamas chose black artists who've been praised by Kim Sajet, director of the National Portrait Gallery.
"Both have achieved enormous success as artists, but even more, they make art that reflects the power and potential of portraiture in the 21st century," Sajet said.
Former President Obama praised Sherald for her work on his wife's portrait, which he said captured "the grace, intelligence and charm and hotness of the woman I love."
Obama also praised Wiley, saying he's "in awe" of the artist's gifts.